Wonderland: A wander through the world of Alice
15 June – 8 September
In partnership with Oxfordshire County Museum we invite you to fall down the rabbit hole and into the magical world of Wonderland for a special interactive exhibition for families.
Head to www.oxfordshire.gov.uk/events/wonderland-wander-through-world-alice to find out more.
Little Shop of Stories
The Little Shop of Stories is a fictional pop up shop complete with Victorian style shop front beautifully realised by acclaimed theatre design company Vortex Creates. At The Little Shop of Stories, families will find magical 'Once Upon A Time' story sacks full of unusual and unexpected items, each one linked to a story.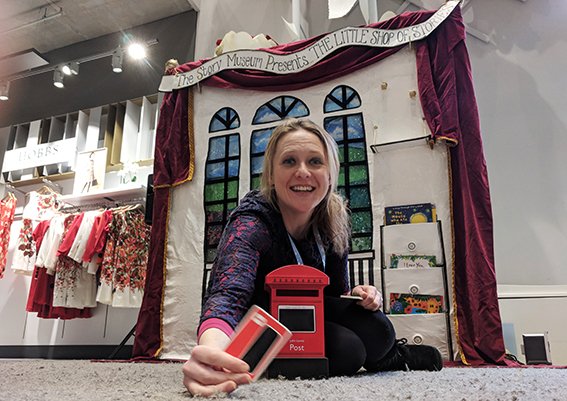 Sat 20 July – Red Kite Play Centre 
The Pumpkin
The Pumpkin is a custom-made, lovely bell tent – step inside and admire the beautiful Middle Earth inspired interior and enjoy a taste of Story Museum magic.
Sat 20 July – Rose Hill Family Centre 
Sat 17 August – Elder Stubbs Festival, 12.00-17.00pm
https://www.restore.org.uk/2019/restore-announces-the-2019-date-for-elder-stubbs-festival